During June 24-27 2023, the 2023 Annual Meeting of the Society for Nuclear Medicine and Molecular Imaging (SNMMI 2023) was successfully held in Chicago, Illinois, USA. The conference has held more than 130 scientific conferences, classified seminars and satellite seminars.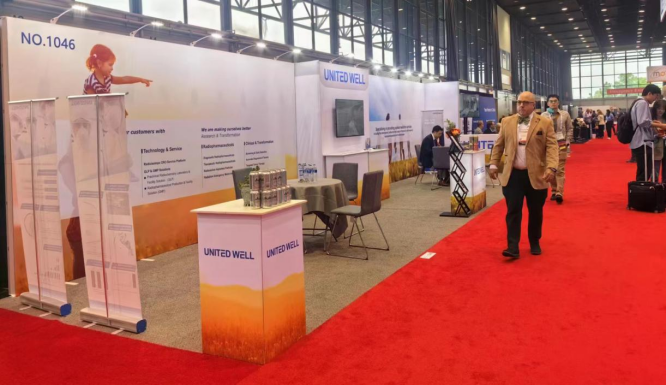 The conference focuses on the education, science and research of nuclear medicine and molecular imaging. Through collaborating with leading experts and scholars, business leaders and technical elites, it shares latest achievements and explores the development of technologies and more clinical applications, including application of radionuclide cardiovascular imaging progress, PSMA PET and radioligand therapy, immunotherapy response of molecular imaging, brain molecular imaging progress, emerging radioactive drug clinical research, etc.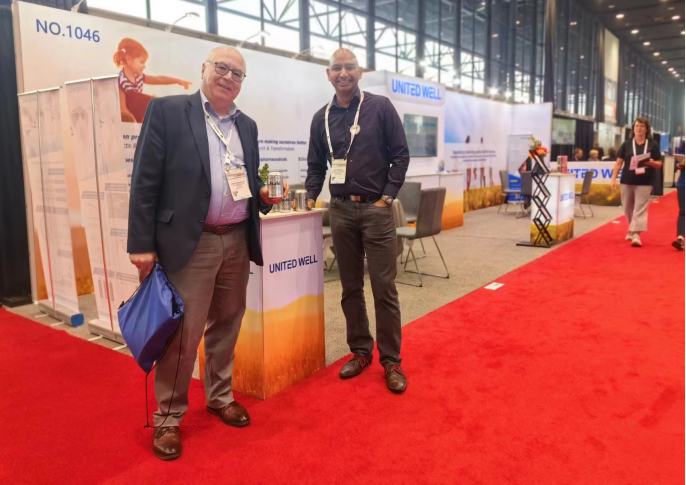 A new PET tracer, 89Zr-DFO-girentuximab, can accurately detect a type of kidney cancer called clear cell renal cell carcinoma and differentiate it from other types of kidney tumors. With its excellent specificity and sensitivity, as well as its high positive predictive value, 89Zr-DFO-girentuximab has the potential to become the new clinical standard in the identification and characterization of clear cell renal cell carcinoma. - research presented by Jeremie Calais, MD, MSc, director of the Clinical Research Program in the Ahmanson Translational Theranostics Division at the University of California–Los Angeles (UCLA).

A new therapeutic target (CDCP1) has been discovered for metastatic bladder cancer, opening up the door for more effective detection and treatment of this deadly disease.
CDCP1-directed therapeutics may add to the current standard of care and improve the survival rate of patients with metastatic bladder cancer. - research presented by Shalini Chopra, PhD, postdoctoral researcher at University of California, San Francisco, in San Francisco, California.
A first-in-human evaluation of the novel theranostic pair 68Ga-DOTA-5G / 177Lu-DOTA-ABM-5G has confirmed its ability to successfully detect metastatic pancreatic cancer and visualize targeted treatment of the disease. Chosen from more than 1,500 abstracts submitted for the meeting, this grouping of 68Ga-DOTA-5G and 177Lu-DOTA-ABM-5G images has been selected as the 2023 SNMMI Henry N. Wagner, Jr., Image of the Year, as it best exemplifies the most promising advances in the field of nuclear medicine and molecular imaging.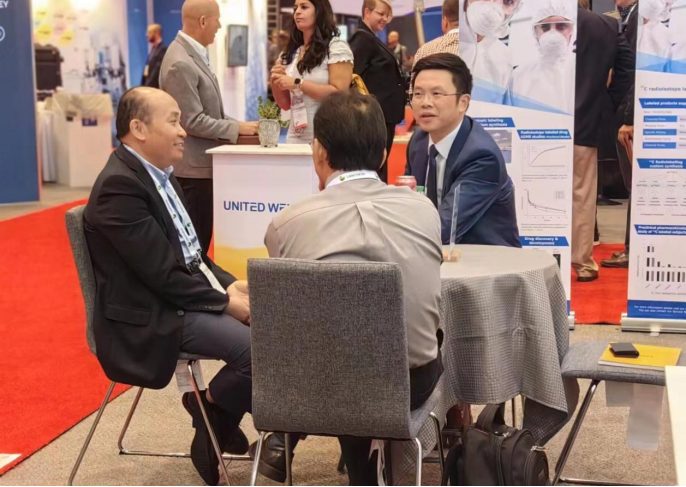 Compared to previous years, this year's conference invited more internationally renowned experts, with more diverse topics and a wider coverage of report content. It not only reflects that the global academic exchange in Nuclear medicine and molecular imaging is gradually strengthening, but also indicates that the Nuclear medicine industry has stepped into a new stage, presenting a positive attitude in the world.
Following the development of radiopharmaceuticals, United Well will continue to introduce new products and gradually become a new force in the nuclear medicine industry chain. In the next few years, we will focus on innovative radiopharmaceuticals CRO services. Based on radioisotope labeling and molecular imaging technology, with radioisotope labeling and detection as the technical core, we will provide a complete set of special services for enterprises and scientific research institutions engaged in new drug discovery and development around the world. Our service segments include isotopic labeling & custom synthesis, radioisotope labeled drug ADME studies, in vivo animal imaging pharmacokinetic and pharmacodynamic studies, development and pharmaceutical research for new diagnostic (PET/ SPECT) and therapeutic radiopharmaceuticals.
Obviously, with the development of medical technology, as well as the continuous emergence of new therapeutic and diagnostic drugs, the medical needs will produce a tremendous change worldwide. All these advances are designed to give people access to better, more convenient, and safer treatment options. United Well will also do our best to fulfill our commitment to the benefit of mankind.