During June 24-27 2023, the 2023 Annual Meeting of the Society for Nuclear Medicine and Molecular Imaging (SNMMI 2023) was successfully held in Chicago, Illinois, USA.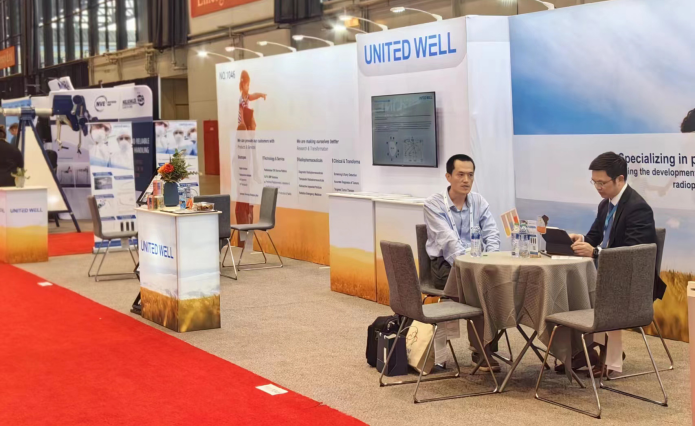 The SNMMI 2023 Annual Meeting is recognized as the premier educational, scientific, research, and networking event in nuclear medicine and molecular imaging. It provides physicians, technologists, pharmacists, laboratory professionals, and scientists with an in-depth view of the latest research and development in the field as well as providing insights into practical applications for the clinic.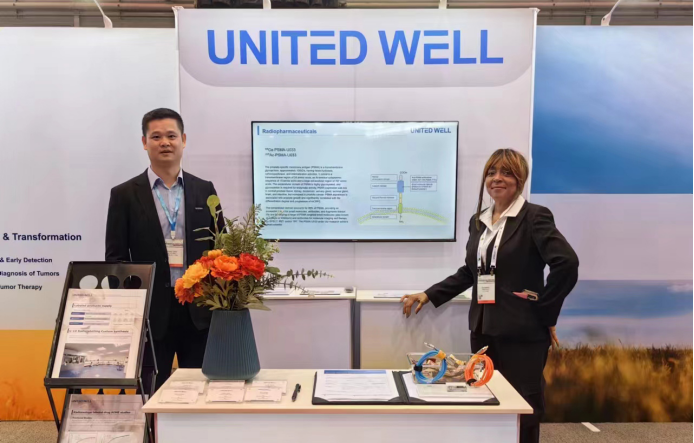 Taking this opportunity, United Well had in-depth communication with peers and experts around radioisotopes, radiopharmaceuticals, clinical and translational. We also presented CRO services and C-14 products based on radioisotope technology to colleagues in the industry. At the same time, Huijia Biology had an in-depth discussion with the participants on the future development direction of nuclear medicine, molecular imaging, therapeutic and diagnostic drugs from the research and clinical perspective.
In recent years, United Well has been constantly exploring new businesses and introducing new products. We are aiming to better serve customers by improving our abilities. Our CRO services include isotopic labeling & custom synthesis, radioisotope labeled drug ADME studies, in vivo animal imaging pharmacokinetic and pharmacodynamic studies, pharmaceutical research and development for new diagnostic (PET/ SPECT) and therapeutic radiopharmaceuticals. The service covers the full cycle of drug development, such as the early discovery stage of lead compound optimization, the preclinical selection and evaluation stage of new drug candidates, and the clinical stage of new drug development.
United Well hopes to establish close contact with international peers through this conference, build in-depth cooperation, give full play to the advantages of both sides in the field of drug research and development, and provide a full set of characteristic services with radioisotope labeling and testing for the new drug research and development around the world. United Well will stay true to our original aspiration, constantly innovate, and make greater contributions to the nuclear medicine industry.